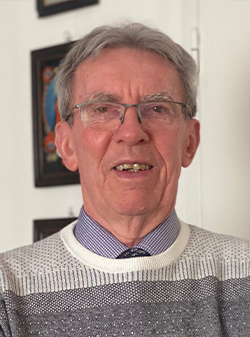 Country/Region of working/living
Since the beginning of the 80s, Sauvage and his group have been interested in various fields related to molecular sciences such as coordination photochemistry and solar energy conversion, CO 2 electrocatalytic reduction, chemical topology (interlocking or knotted rings), multifunctional ruthenium and iridium complexes for light-induced charge separation, multifunctional porphyrins as models of the photosynthetic reaction centre as well as molecular machine prototypes. The merit of his group goes to a large extent to the young and less young researchers he was working with. Many of them were impressively creative and motivated (University or CNRS members, PhD students and post-doctoral fellows).
Sauvage received many awards, including the 2016 Nobel Prize in Chemistry for " The design and synthesis of molecular machines".
2016 Nobel Prize Chemistry
Prof. Jean Pierre Sauvage, Fellow of the European Academy of Sciences, Blaise Pascal Medal in Chemistry in 2012, and Professor at the University of Strasbourg (France) was awarded, jointly with Prof. Sir J. Fraser Stoddart and Bernard L. Feringa, the 2016 Nobel Prize in Chemisty for "for the design and synthesis of molecular machines".