"The Future of Science in the 21st Century: Artificial Intelligence"
"Who could imagine early this century that Artificial Intelligence would go from being a research topic in universities and business laboratories to becoming a discipline that rapidly transforming the way we live, think, work and make research and innovation?
In this symposium, we will address the principles, concepts, main techniques and methods used in Artificial Intelligence and how they are presented and used in our world. We will explore the social, emotional, legal and ethical issues and implications AI has in our daily life. The coexistence of human beings with systems and machines that think and act rationally, as humans do, has already begun and has no turning back.
[…]
I would like to finish now by gratefully thanking our gold sponsor ACCENTURE for its invaluable support. I would also like to thank the other sponsors such as: the Computer Science School and the Artificial Intelligence Department of Universidad Politécnica de Madrid, as well as the projects GIANCE, Babelscape and Lindat."
Madrid, October 21st, 2019
Prof. Asunción Gómez-Pérez
Organiser of the event
Speakers
Professor Asunción Gómez-Pérez
Universidad Politétecnica de Madrid
"Drawing the map: Overview of Artificial Intelligence"
Frank van Harmelen
VU Amsterdam
"Knowledge Representation and reasoning"
Professor Xu Lei
The Chinese University of Hong Kong
"Machine Learning, including Deep Learning"
Jan Hajic
Charles University, Czech Republic
"The Role of Language Resources in Natural Language Understanding"
Roberto Navigli
Sapienza University
"Natural Language Understanding by means of current (multilingual) Word Sense Disambiguation"
Hans Uszkoreit
"Drawing the Map: Main Application areas and global competition"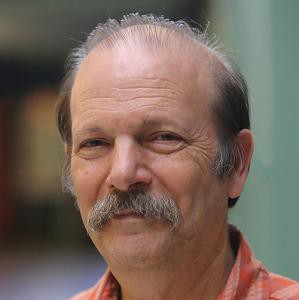 Moshe Y. Vardi
Rice University
"Human, Machines, and Work: The Future is Now"
Luc Steels
Universidad Pompeu Fabra
"Ethical concerns (Trust, Bias, Privacy)"
Enrico Motta
Open University
"Exploring the dynamic of research"
Richard Benjamins
Telefonica
"Towards a responsible use of Big Data & AI in large organizations"
Victor Maojo
Universidad Politécnica de Madrid
"Artificial intelligence in Medicine: Present and Future"
Videos Gallery
If you want to watch the videos of the event, follow this link.
Photos Gallery
The pictures will be published soon. You can see the pictures on the UPM Flickr here.