It was on October 24th and 25th of this year that we saw the first major EurASc post-pandemic event take place at the Fondation Universitaire Stichting in Brussels.
It was with great pleasure and honor that we received our fellows in this great ceremony, which had the premise of handing out the Leonardo da Vinci and Blaise Pascal Medal 2020 and 2021 awards, and followed with due emphasis the 2022 Awards to its winners, having the opportunity to hear them speak with passion about the work they do. We also had presentations from all Head's of Division about the Future of Science – EurASc's vision, where we could deepen our knowledge of the work done by the members as well as their future plans for the performance of each division. The ceremony came to an end on the afternoon of the 25th with the presentation of diplomas to the new fellows.
We also had the honour of having the interventions of Professor Maria Leptin – President of the European Research Council – ERC on The Importance of Frontier Research, followed by Professor Maria Graça Carvalho – Member of the European Parliament on EU Research and Innovation Policies and we also had Dr. Francesco Matteucci – Programme Manager of the European Innovation Council – EIC, as special guests, who gave us interesting interventions followed by a debate.
Video Gallery –  under maintenance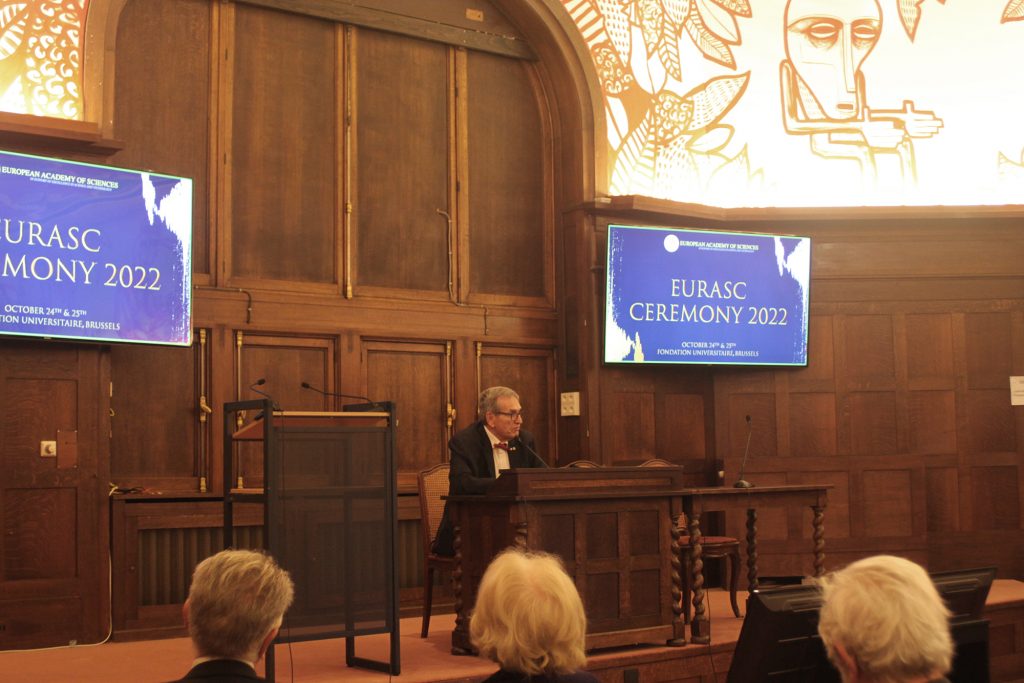 Notice of use: Interested parties may watch/download the pictures. Prof. Alvarez states " I authorize the download and private use of these pictures, as well as non commercial public uses, provided the author of the photographs is acknowledged." Higher resolution copies of the photographs can be obtained from the author upon request.